European Aerospace Cluster Partnership
A think tank for European aviation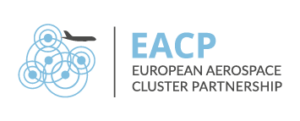 In the face of global competition, it is becoming increasingly important for the European aviation industry to make the best possible use of its own innovation potential. In order to work out and utilise common strengths, renowned representatives from 24 European aviation organisations out of eleven countries came together in May 2009 and signed a Letter of Intent (LOI) to officially establish the EACP network.
bavAIRia is one of the 24 founding members of the network.  In the meantime, the EACP has grown to more than 45 members from about 18 countries and in 2013 was accepted as one of 13 European networks in the EU funding programme ESCP (European Strategic Cluster Partnership).
The EACP serves as a platform for mutual exchange, for initiating transnational projects and for making the aviation industry visible on political levels. At the same time, it is to be the EU's point of contact for all aviation issues concerning SMEs.
True to the motto "Stronger together – connecting aerospace clusters", the common goal of the European Aerospace Cluster Partnerships is designed to strengthen the European position in the highly competitive world market by improving intra-European cooperation.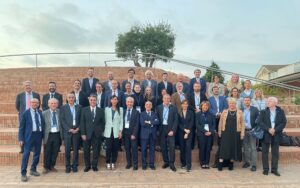 In recent years, the approach of "coopetition" (a simultaneous existence of competition and cooperation) has become increasingly established in the EACP's way of working and thinking. Accordingly, it is gratifying that since the EU project EACP ABROAD, a regular exchange of cluster managers has been established on global level and the annual Global Aerospace Cluster Summit has been launched.
EACP Working Groups:
Internationalisation
Supply Chain & Technology
Skills
UAS
EACP Webseite: www.eacp-aero.eu